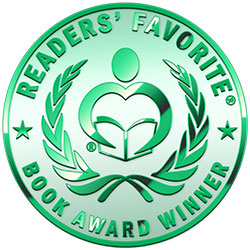 Reviewed by Lynette Fowlston for Readers' Favorite
Kastle Raines had been waiting for something to happen. He and his team, Angels of Defense, had enjoyed peace and quiet, living as law abiding citizens while running their legitimate businesses. Life was not simple for long. Their days of drug running and chasing terrorists were over, until Zane Cotto entered the picture. Cotto was a mad man, determined to make Kastle and the Angels of Defense pay for killing his brother. Cotto threatened Kastle's wife and unborn child.

Kastle had a few days to uncover clues that will thwart Cotto's plan to kill 30,000 people. Soon the team discovered there was more to the mad man's scheme than they first suspected. The madman knew every move the team made and everyone they called. Could one of their members be a traitor?

This book had a startling conclusion. I found it impossible to put this book down. Chris Copeland set the bar high with the first book in the Kastle Law series. He set it higher with "Angels of Defense."