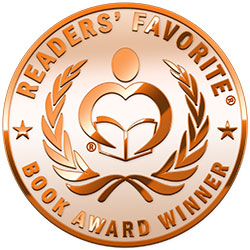 Reviewed by Romuald Dzemo for Readers' Favorite
As Happy As I Can Stand: The Third Edition of Hatching Charlie by Charles C McCormack is a beautifully written book with strong psychological themes. In this autobiographical narrative, the author looks back at his life, at a family that suffered its own kind of struggles, at the challenges posed by racism, then the experience of being sent off to a boarding school in France. The author writes with unusual honesty, unveiling dread truths about his childhood to readers and the influence that a troubled childhood had on his life, but this book also explores the reality of mental illness in his family. This is the story of a man who evolved into one of the best in psychotherapy.

I loved this book and the unmistakably clear voice of the narrative, a voice that is gripping and that reverberates in the hearts of readers as they listen to stories rendered strangely familiar. In the heart of this book is a succinct documentation of Charles C McCormack's search for meaning and happiness, a journey that eventually took him into a practice that put him directly in contact with human misery. Readers will experience McCormack's life behind the psychiatric screens with his patients and his own self-analysis. What makes this story unique is that it presents a protagonist that is flawed and that struggles to help others in their brokenness. The effect of being in contact with the fragility of human life is beautifully captured in this book. As Happy As I Can Stand is written in crisp prose and the evocative language, coupled with the strong themes and the unique storytelling skills, make for an enjoyable read.