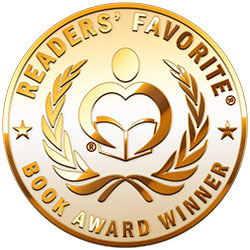 Reviewed by Keith Mbuya for Readers' Favorite
In his office at Pocono Prep School, Pennsylvania, Mr. Griffin, the dean, collapses in the most unanticipated series of events. Once whisked to the hospital, Mr. Griffin was declared to have suffered a stroke. Mrs. Levering, being the only one in the dean's office at the time of the event, was tasked with conveying the old man's last words to his family before he became unconscious. "Piccolo and Goodman" were Mr. Griffin's last words. Sandy Piccolo, the son of a mafia boss, was an accomplished and successful lawyer. Sandy, Goodman, and Laura, Sandy's wife, had all attended the school while Mr. Griffin worked there. Goodman had left Pennsylvania and went incognito; it all had something to do with Sandy and Laura. What exactly did Sandy and Laura do to Goodman? Given their history, why would Mr. Griffin ask to see two of his former students who apparently were on the worst terms? Will Sandy Piccolo find Goodman? Find out more in Jeff Arch's Attachments.

I love being intrigued. I love being entertained. Reading Jeff Arch's Attachments left me thoroughly pleased and yearning for more. His sentence structures are complex, comprising of long and twisted sentences yet very comprehensible. Jeff Arch gives aggressively intelligible depictions of his ideas. I loved how picturesque the story was. The characters in Attachments are exciting, amazing, and fun. They are portrayed lucidly and in the boldest way. This, coupled with the witty and intellectual conversations some of the characters had, made me feel like I could not get enough of them, especially Sandy, Laura, and Carmine, Sandy's father. Jeff Arch undoubtedly has a strong command of all aspects of writing. The sarcasm, the irony, the humor, and the casualness with which he uses them in the story is just epic. I found myself laughing most of the time while reading. He also uses a lot of sentiment in his words. I could feel the pain, joy, longing, disappointment, resentment, loathing, love and so many more emotions in the book. The plot is amazing. I loved this book.