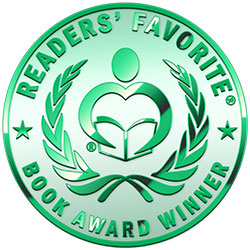 Reviewed by Emma Megan for Readers' Favorite
The Homotium species live near the mechanicary house, the old and creepy place that caused the extinction of the Sapien people. Two Homotium people have already died because of that place. All Homotium fear going into it so as not to catch the sickness from the bones of the now extinct, but Azalea Fern and Oak-Lea Moss venture into it anyway. Azalea's foe, Bryony Vine, locks them inside the mechanicary house. Once Azalea and Oak-Lea escape, they think they have caught the sickness and will soon die. When only Oak-Lea gets sick, Azalea begins to unravel an ancient secret that threatens not only her but the future of the whole Homotium species. If you want to learn what has caused the extinction of the Sapiens and how they may still be a danger to the Homotium species, you should read Azalea Fern and the Last Ruin of the Extinct by Becci Murray.

There is much to commend in this book and I think it is worth reading simply for its originality. It's engrossing and engaging and destined to capture imaginations. The clear wake-up call about diversity, equality, and inclusion makes this book a standout. Azalea Fern and the Last Ruin of the Extinct by Becci Murray is riveting, brutal, and brilliantly told. This grittily provocative children's fantasy explores the true horror of damaging the environment and the importance of trust, equality, and unity in a community. All readers who sink into the pages of this enthralling middle-grade children's book will be rewarded. This book will surely keep readers thinking past the final page.