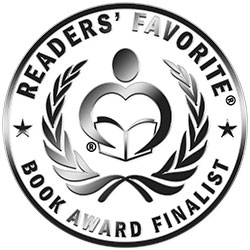 Reviewed by Emily-Jane Hills Orford for Readers' Favorite
"Writing for me is my spirituality. It's how I deal with my problems and face the world." I can certainly relate to that sentiment. It's the writing that drives me forward each day. But there are hurdles along the way: procrastination and the so-called menace of writer's block. These hurdles can be overcome, however, and all of us who aspire to be great and prolific writers can do just that. Imagine writing a novel every few weeks, or even every few days. Sounds a bit overwhelming? Well, it doesn't have to be. And writing fast doesn't have to affect the quality of your work.

Intrigued? I certainly was when I picked up M.L. Ronn's book, Be a Writing Machine: Write Faster Smarter, Beat Writer's Block, and Be Prolific. Packed with all kinds of interesting anecdotes from the author's personal experience, and a well-planned, well-plotted (no pun intended) outline on how to become what he describes as a 'writing machine.' Part autobiographical, part reflections on lessons learned, this is not only a useful guide to enhance one's writing prospects, but it's also an interesting read. As well as the author's anecdotes, there are quite a few interesting quotes from other writers. Each chapter is detailed and full of useful tips and profound and enduring advice. The chapters conclude with concise summaries. As well as covering such topics as creativity, problem-solving, productivity, writing skills, and an entire section on writing fiction, there is a very useful section on marketing and promotion, something every writer is forced to contend with. Overall, this book is both interesting and informative.