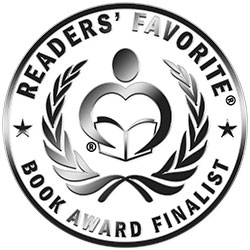 Reviewed by Christian Sia for Readers' Favorite
Beautiful Warrior: Finding Victory Over the Lies Formed Against You by Tina Yeager is an inspiring book that combines the author's personal journey to self-worth with insightful writing to motivate readers and inspire them to embrace who they are. In this book the author explains the many ways in which readers are lied to about who they are. The author demonstrates with clarity how our culture can lead us to believe the wrong things about who we are. The kind of influences we receive—from social media and other channels like television—are designed to make us long to be someone we are not. In this book, readers will learn to identify how limiting beliefs are formed and how they work against one's inner freedom.

This is one of those books that teaches readers how to connect intimately with themselves, embrace who they are and build their self-worth in a world that is filled with negativity and where they feel judged. Tina Yeager teaches readers to set their own standards, to look past what others tell them, and to discover the inner voice of hope that calls them from the despair that the world plunges them into. Beautiful Warrior: Finding Victory Over the Lies Formed Against You carries a message that will appeal to readers who feel uncomfortable in their skin, readers who are made to believe that it is better to be like someone else. The writing is beautiful and the voice compelling. Tina Yeager invites readers into a conversation about their values and what matters most to them. An engaging and inspirational book with a life-changing message, especially for female readers.