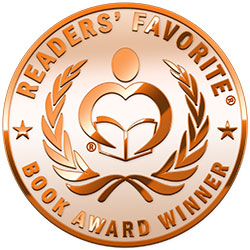 Reviewed by Liz Konkel for Readers' Favorite
Betrayal at Ravenswick by Kelly Oliver is the first book in the Fiona Figg Mystery series. Fiona Figg has kept her head held high after her husband returned from war and is soon discovered to be cheating on her with his secretary. Following the end of her marriage, she decides to make a change in her life and plunges into an exciting new opportunity when she takes a job as a spy for British Intelligence. When a murder occurs and British Intelligence believes a traitor is in their midst, Fiona goes deep undercover which brings her face to face with a war correspondent that's a primary suspect and against law enforcement that seems to have the wrong idea about who the killer could be.

Set against the backdrop of War World I, Kelly Oliver tackles the fine details of the era perfectly through Fiona's mannerisms, dialogue, and attitude. The story is lighthearted, keeping a general cozy mystery tone while providing a genuine emotional reality of war. The war elements are woven into the background, with various locations such as the War Office, British Intelligence, and the Charing Cross Hospital. Oliver includes North London Collegiate School for girls and the Royal Military Academy. The story also incorporates several references to prominent figures during this time which include Churchill and Sir Arthur Conan Doyle.

Oliver has created an amazing setting by capturing this era perfectly and in a leading character in the form of Fiona who is delightful, and never fails to bring a snarky attitude and a quick wit. The highly entertaining undercover work finds her donning men's clothing and takes her deep into the investigation by bringing her into the lives of a variety of characters. This is a mystery that you will want to read again and again, and it will have you on the edge of your seat until the next one. Betrayal at Ravenswick is an engaging mystery with a vivid eye for details, a brilliant and intelligent female lead with a quick wit and perfect comedic timing, and an emotional backdrop that brings out the reality of the war, and captures the fun of being a British Intelligence spy.