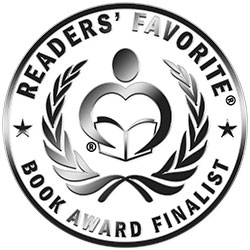 Reviewed by Lois J Wickstrom for Readers' Favorite
Beverlee Beaz the Brown Burmese by Regan W. H. Macaulay is a story about an imaginative brown Burmese cat. Everything she sees becomes something even more amazing. For example, a black and orange butterfly becomes a parrot and her meadow becomes an emerald-colored jungle. Her imagination takes her all over the world and lets her see many wonderful creatures. But sometimes her imagination gets her into trouble. Beverlee's imagination takes a form that Beverlee can see and touch.

Author Regan W. H. Macaulay was in the sixth-grade when author Emily Hearn visited as a guest instructor and guided Macaulay's class through an assignment where they each created picture storybooks by hand. Macaulay's story has changed quite a bit since then, but that was the beginning of Beverlee's adventures. Thanks to Alex Zgud's drawings, the young reader can see what Beverlee sees. If it's real for Beverlee, it's real on the pages. This probably isn't a bed-time story because after seeing Beverlee Beaz's imagination at work, children will want to talk about the fun they have with their own imaginations.

In this tale, Beverlee's imagination gets her into trouble in the real world. The coolest thing is that the cat, Beverlee Beaz, doesn't seem to figure out where the world stops and her imagination begins. The combination of real-world and imaginary animals leads to a dramatic rescue at the end, which wouldn't have been possible without Beverlee Beaz's imagination. After making sure this adventurous cat is safe, the animals discuss the fun of imagination, too.