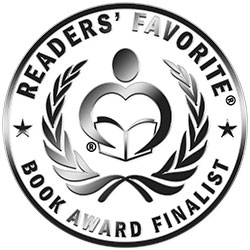 Reviewed by Ruffina Oserio for Readers' Favorite
Beyond the Goodnight Trail by Roy V. Gaston is a boisterous Western novel filled with breathtaking adventure and action. Pete Horse is a former Texas Rangers scout who accepts the invitation of his friend, Charlie Goodnight, to go on a trail ride across Texas to New Mexico Bosque Redondo Navajo reservation. Pete knows these lands and is aware that it is infested with bandits and scum who will kill just anyone as long as they get something — or they just kill for the sheer pleasure of killing — so he expects to encounter a horde of night riding gangs and unfriendly Comancheros. What he never expected was to encounter factional groups fighting over a thousand stolen Army rifles. When he kills two men who attempt to steal his horse, he attracts the explosive wrath of a renegade sect leader and his followers. It is the beginning of a nightmare that could engulf the entire West.

Beyond the Goodnight Trail is written for anyone who loves Westerns. It is littered with action and well-described gunfights. Characters like Pete, Charlie, Bigfoot Wallace, Bass Reeves, Britt Johnson, and many others are well-developed. Roy V. Gaston plunges the reader into a world that is rife with conflict and chaos and gives readers the real definition of survival-of-the-fittest. The worldbuilding is wonderful and the story takes place in a setting that is not just rough but lawless. Beyond the Goodnight Trail is captivating and written in elegant prose. I enjoyed the way the author crafts the dialogues, mimicking the accents of the characters, and beefing up the plot with action. It is filled with adventure and fun; deftly plotted and skillfully written.