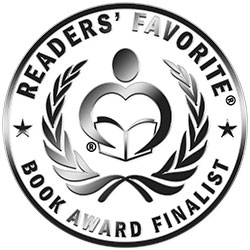 Reviewed by Danita Dyess for Readers' Favorite
Shape shifting, betrayal, romance and time travel conspire in Black Dawn by Mallory McCartney. The heroine, Emory Fae, is a twenty-one-year-old young woman who is troubled by the man she encounters in her recurring dream. But it is not a nocturnal mishap. It is the work of Memphis Carter, a Commander of the Black Dawn Rebellion, trying to reunite with Fae to defeat Adair, an evil leader responsible for limitless deaths of family and friends. As Fae learns of her fate as the future Queen of Kiero, she discovers that Adair intended to unite with her in an arranged marriage. So she is the only one who can defeat him. As Bokk, a shape shifter, Byrd, Wyatt and Jaxson prepare her for the fight of her life, Nyx, a purple-haired rival female, has other plans. Will Adair accept her tempting offer or will the future of Kiero remain in peril?

I enjoyed Black Dawn. The title is apt and the graphic cover design is as beautiful as it is sinister. This 150-page work of fiction is fast paced and introduced me to colorful characters and ethical dilemmas. The relationships were complex and full of teenage angst. It was a coming of age story as Emory Fae learned about her past. Mallory McCartney is a talented writer with a gift of enthralling her audiences with genuine characters and beautiful imagery. The dialogue was genuine and added credibility. This is McCartney's debut novel. Black Dawn is highly recommended.