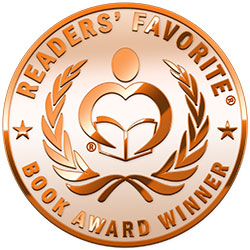 Reviewed by Lucinda E Clarke for Readers' Favorite
The subtitle to Chris Riedel's book Blood Money is 'One Man's Bare-Knuckle Fight to Protect Tax Payers from Medical Fraud,' which is a very accurate description of the contents. He opens the door to give us a peep into the deep level of corruption, illegal practices, and the blindsiding of the general public, probably at their lowest point, when they are seeking help for failing health. He documents how he became a Whistle Blower in his fight initially in California to bring the two biggest laboratory testing companies to account for flagrantly breaking the law. The book covers almost eight years, spanning the west to the east coast of the US, as each state's laws differed slightly and even those appointed by government prosecutors to uphold the law failed in their duty. It's a long and dangerous walk to make, and the last section explains ways to protect both the informant, his family, and his livelihood. There are stories of how big business will lie, steal, cheat and, indeed, laugh at the law while in some cases paying ludicrously small amounts in reparation and carrying on as before. They use every trick to defeat and destroy anyone who has the courage to take them on in the legal system.

Blood Money by Chris Riedel is not an easy read and the reason I say this is that I stopped every few pages in total shock at the level of fraud that is occurring in the United States medical system. It is so blatant, so ingrained, all brought into the spotlight in this book. It has everything from offshore accounts to death threats. You have to admire the tenacity, the hours of work, the desire to protect the taxpayers who are defrauded by corporate companies and the author is to be applauded for his courage. However, the failures and the extent of the corruption are heartbreaking. CEOs found in breach of the law still received their bonuses, golden parachutes and only one has been imprisoned as a result of dozens of successful court cases. The lawyers' fees mount up, the small companies who play by the rules go bankrupt and everyone carries on as before. An in-depth book that leaves no stone unturned, that names names and follows cases from beginning to end in detail, Blood Money should be required reading not only for legal students but members of the public whose hard-earned tax dollars are going to line the pockets of the few. A book that opened my eyes and left me in a mild state of shock.