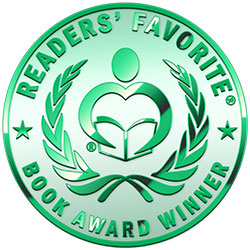 Reviewed by Jack Magnus for Readers' Favorite
Breaking the Fourth Wall: An Uncertain Journey on Turkey's Lycian Way is a non-fiction travel adventure memoir written by Michelle Sevigny. Sevigny was reeling after a series of awful life-changing events. Her best friend, business partner and companion, her ten-year-old Rottweiler, had died of bone cancer; she was still mourning the cycling accident that took the life of her mom seven years earlier, and her dad's wife had been recently diagnosed with brain cancer. She wanted to run and keep on running. Sevigny sold her apartment and began selling off or donating the rest of her possessions. Friends suggested hiking, which didn't really appeal at first, but then Sevigny realized that it was not the activity itself that didn't appeal but rather the settings for those hikes. She had always chosen coastal countries to visit and loved running on the beach, so the concept of long-distance coastal hiking became an viable option as a way to recharge and heal. She considered the Pacific Coastal Trail and other more popular coastal treks, but then remembered a picture her dad had of her mom in front of a Turkish mosque, and an old map of Turkey with camping signs dotting it. She wasn't sure if those things nudged her mind, but, in the end, she decided to do the Lycian Way in Turkey before her new dog came into her life and while she still had the money from the sale of her apartment. Seven months later, she arrived at Istanbul's airport.

Michelle Sevigny's non-fiction travel adventure memoir, Breaking the Fourth Wall: An Uncertain Journey on Turkey's Lycian Way, is a fresh and inspiring account of a most memorable journey. I marvelled at how the author gradually picked up and communicated with words and phrases in Turkish as she hiked, and how she had the courage to set out on a hike of this magnitude in a foreign land with a GPS unit that functioned fitfully at best. However, as I read on, I harbored no doubts at all that Sevigny would finish her journey and have a marvelous time doing it. The author is brutally frank and honest throughout this exceptionally good memoir as she shares both the very good and pretty awful moods she experiences, and I felt as though I were sharing the healing process that her journey facilitated. Her interactions with the dogs she meets along the way, and her yearning to finally meet the new dog she was destined to have as her companion are poignant moments in the story and will, no doubt, affect anyone who's ever lost a beloved companion dog as strongly as Sevigny's story affected me. I loved reading about her interactions with Turkish villagers, the descriptions of the families who shared their meals with her and were so kind; and her account of the Kangol sheepdogs who guarded her overnight as she slept in an area where she was exposed to predators. I love hiking and hope to some day follow in Sevigny's footsteps and hit the coastal trails, but, for now, I had a grand time vicariously walking the Lycian Way with her. Breaking the Fourth Wall: An Uncertain Journey on Turkey's Lycian Way is most highly recommended.