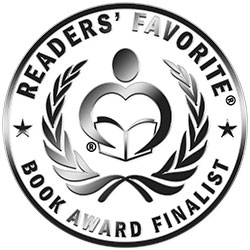 Reviewed by Tammy Ruggles for Readers' Favorite
Bridgetown: A Harm Reduction Novel, by Jordan P. Barnes, is a gripping social issues novel about addiction and recovery, but it's also a deep dive into the subject, coming at it from more than one angle. Even though this is a novel, it represents factual lives affected by substance use, their families and friends, and the professionals who try to help them. This drama revolves around the Bridgeworks Syringe Access Program, where a committed team and main character/harm reductionist Harley Hammond advocate for the health and safety of those who use drugs. The War on Drugs didn't work as planned, and now fentanyl-laced heroin takes center stage and lives along with it. Harley's team does all they can to take supplies to those in need, but deadly overdoses seem to be winning. There is enough criticism, hard feelings, and accusations to go around as the epidemic reaches a critical climax in the public. Harley is the kind of character that puts her money where her mouth is. She will go to any lengths to help, even it if means dealing with dealers and possibly going to jail. How far would you go to help someone else?

Jordan P. Barnes delivers a powerful punch with this harm reduction novel, and it covers issues like human rights, mental health issues, and social justice. Not everyone agrees with this kind of help, and it can be difficult to read at times, but necessary if we are going to make a dent in the problem. The author writes with intensity, emotion, and pathos, and you will find yourself hopelessly caught up in this riveting story. As hard as it is to read at times, you'll begin to care about the team and those they try to help. Trigger warnings apply for overdose-related deaths, substance use, and mature language. As a former social worker, I can't recommend this book enough, and as a reviewer, I know that fans of Dopesick will love this novel.