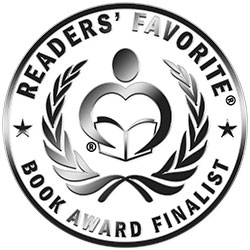 Reviewed by Alma Boucher for Readers' Favorite
Bucharest Legacy: The Rise of the Oligarchs is a political thriller by William Maz. CIA agent Bill Hefflin's mission was to escort a KGB officer out of Romania. The mission went awry when Bill was suspected of being a KGB mole. The mole's handler was a KGB agent known as Boris, the code name for Bill's longtime KGB asset. This makes Bill the prime suspect for being the mole. Bill and his wife, a French intelligence agent, join forces to identify the real culprit. Bill was allowed the opportunity to prove his innocence by traveling back to Bucharest in Romania, where he was born. Bill had to find Boris and identify the mole, but Bill had a secret. Boris had been dead for more than a year, and Bill was the only one who knew.

Bucharest Legacy was a roller coaster ride involving the Cold War, spies, action, and betrayal. William Maz created a world of pursuit, deception, suspense, and intrigue. It was fast-paced, and the tension kept me on the edge of my seat. It was a spine-chiller of a read, and I could not put it down. I was intrigued from the outset and I just kept turning the pages, not knowing what to expect next. The twists and turns were captivating and engrossing. The characters were well-developed and authentic. Bill was resourceful and could easily adapt to any situation to carry out his duties. The story is excellently written, with a brief history of the story's time frame and the prevailing political situation.