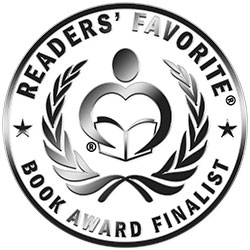 Reviewed by Barbara Oliverio for Readers' Favorite
When Manderley Jessup gets a panicked call from her mother that a film crew is descending on her Tennessee hometown to document the family history of a centuries-old duel, she sighs, leaves Chicago, and heeds the call. She arrives and soon falls back into the rhythm of the Southern town, complete with church sermons that make her ponder, family dinners that challenge her already expanding curves, and meddling from her pushy but well-meaning mama. In Buttonholed by Anita Klumpers, Manderley finally attempts to bridge the divide between the feuding families and is surprised to discover not only a present-day covert Romeo and Juliet romance but also a confusing attraction of her own for a handsome fellow in the enemy camp.

Anita Klumpers gives us a charmer of a story in Buttonholed. I was immediately transported to the enchanting community of Lowellton with its tree-lined streets and gazebos, and I appreciated the leisurely pace of the story. Manderley is a relatable heroine with one foot in the bustling Northern city she has left home for, and the other in the graceful Southern town that shaped her ideals. It's the melding of her two experiences that gives her the audacity to help push her family and the opposite side to mend fences and resolve the root of the original argument—even encouraging a few romances along the way. Y'all do yourselves a favor and pour a tall glass of sweet tea, settle on the porch swing, and savor this delightful novella.