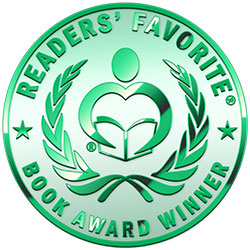 Reviewed by Kimberlee J Benart for Readers' Favorite
By Eastern Windows (The Macquarie Series Book 1) is the first novel in an epic historical fiction series by Gretta Curran Browne. Based on the life and times of British Major General Lachlan Macquarie (1761-1824), a famous early governor of New South Wales in Australia, it tells the story of a young Scot from the Isle of Ulva who enters the British Army as a boy. Returning to Scotland as an officer after serving in North America and the West Indies, young Lachlan finds his family on the brink of bankruptcy and poverty. Needing to provide for his widowed mother and brother, he returns to active service and departs for exotic India. There he experiences a place and people very different from his own and meets a young Englishwoman who quickly captivates his heart.

By Eastern Windows is an engaging story on many levels. Browne writes in lush detail and flowing narrative, evoking the people, places, and cultures of Europe, India, and China in the late 18th century. Lachlan is an admirable protagonist, a young man of dependable and steadfast character, well-liked by those under his command as well as those he serves, and devoted to his family even when he's far from them. The plot introduces a cast of characters which crosses cultural and religious lines and frankly acknowledges the racial prejudices and restrictive sex roles of the time. Browne displays great skill in expressing the subtleties of human emotions, from the tenderest passion to the deepest grief. Lachlan will experience both. Highly recommended. I look forward to reading the next book in the series.