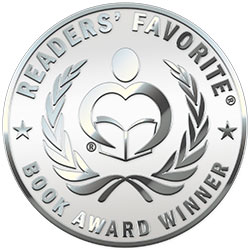 Reviewed by Natalie Soine for Readers' Favorite
Carlos (The Gates Book 6) by Michelle Pashko is an intriguing, suspenseful novel. Renowned artist Carlos Fernandez meets his younger brother Miguel for the first time at their mother's funeral. The brothers form a close relationship and Carlos moves to LA to pursue his art career and finally rejoin society after being in hiding and allowing his manager Jeremy to administer the sales of his work. Carlos attends Miguel and Finn's wedding where he meets Clay Everett, an LAPD Central Community Police Officer. Clay and Carlos discover that they have much in common and were both abused as children. When Carlos's foster father Earl Roy is released from Ironwood State Prison, Carlos fears for his life. Clay and Detective Ross investigate Earl and his new wife Sally, hoping to arrest Earl for stalking. Carlos's new family will do whatever it takes to protect him from evil.

Michelle Pashko is a fantastic author and does a great job of capturing the essence and personality of each character. The relationships and love scenes are beautifully written and show that we all need family and friends such as Miguel, Clay, and Carlos even if we don't always agree. The various locations visited by Clay and Carlos are vividly described, especially Little Tokyo and Santa Barbara. This novel will help people to understand that the trauma of childhood abuse remains with people for the rest of their lives and will always have an impact on their own relationships. The story is smooth flowing and comfortable to read – highly recommended to adults only.