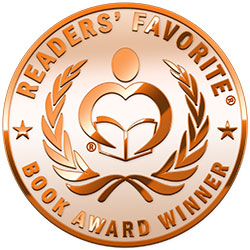 Reviewed by K.C. Finn for Readers' Favorite
Catnapped is a work of fiction in the urban fantasy, adventure, and romantic drama subgenres, and was penned by author R. J. Blain. The work is intended for the general reading audience and is subtitled 'A Magical Romantic Comedy (with a body count)', which sums up the ethos and attitude of the work very well indeed. Our protagonist is the instantly likable Diana, a woman who adores her rescue cat, Mr. Flooferson the Magnificent, and would quite literally go to the ends of the earth for him. So when Diana finds her cat stolen, she makes a deal with demons, angels, and everyone in between in order to rescue him, little knowing that her quest will lead her into a celestial fight the scale of which she could never have imagined.

Author R. J. Blain has crafted an utterly charming work of comedy-drama fiction with plenty of thrills, spills, and laugh-out-loud moments to offer readers. As an avid reader of many of Blain's works, it is wonderful to see the author hit such a delicate balance of the wacky and the relatable, which is achieved in no small part by her commitment to developing such relatable characters, whom you can believe in despite the bizarre and entertaining events of the plot. The cheeky dialogue and snark within the prose offset the cutesy overtones, making for a wild adventure that readers from teens to any age above can't fail to enjoy. Overall, I would highly recommend Catnapped to fans of quirky, witty comedies, fantasy adventure novels, and readers of well-penned romantic fiction everywhere.