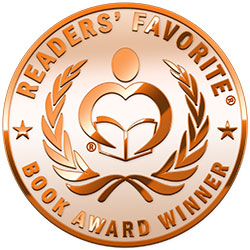 Reviewed by Astrid Iustulin for Readers' Favorite
Meet Leander, a cat who lives in a small town in northern France in the fateful year of 1349. When the plague - later called the Black Death - breaks out, he and the other cats find themselves in a difficult situation. Suspected of being in league with the Devil and considered the cause of the spread of the epidemic, the cats risk being killed by suspicious inhabitants. Leander and the others temporarily hide in the cathedral's crypt, but to be really safe, they must leave the city at night to take refuge in the forest (where it is said they lived long ago). Will they succeed? Find out by reading Cats in the City of Plague by A. L. Marlow.

Maybe it goes without saying that I started reading Cats in the City of Plague because I love cats, but what I found was beyond my expectations. The story of Leander and his companions is one of the most original I have read about our furry friends. Readers will take the cats' fate to heart (I am sure everyone will hope they reach the forest unharmed), but they will also learn how humans treated these creatures in the past and what beliefs were associated with them. I loved this book so much because A. L. Marlow entertains readers with a great story while shedding light on what could happen to cats during a plague. I recommend Cats in the City of Plague to all cat lovers who want to go back in time with their favorite pets.