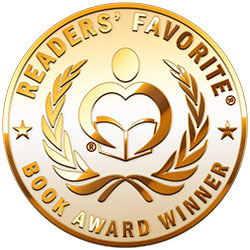 Reviewed by Frank Mutuma for Readers' Favorite
Chalkboard Preacher from Vinegar Bend by Kay Chandler takes us through the life of a talented preacher. Reverend Castle Marlowe was a troubled man who had to choose between taking care of his five children and giving up the preaching ministry he loved so much. Having lost his wife not long before, he made an impromptu decision to remarry. Rebekah had always been treated poorly by her father, and that's why deciding to run away from home came easily to her. She had already written to Aunt Nellie, who had come up with a solution for her. Was it going to work? Elsie had always known what she wanted: to own a shop and not have children. But was she content? To find out how these characters interact with the beloved preacher, get yourself a copy of this book.

Chalkboard Preacher from Vinegar Bend by Kay Chandler was so engaging that I could not put it down once I started reading. The twists and turns in the seamlessly flowing plotline kept me on the edge of my seat, yearning for more. Chandler has used suspense to great effect, and the steady pace kept me intrigued and entertained. The characters in the book are also well-developed, and the narration is good. The vivid descriptions of events and emotions will also capture the reader's imagination. The language is easy to understand, making the book accessible to readers. This is a promising series and I can't wait to learn how the drama unfolds with the return of Amelia. I am going straight to look for the follow-up.