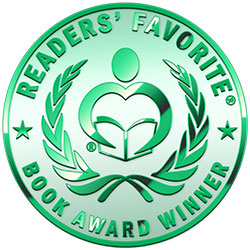 Reviewed by Samantha Rivera for Readers' Favorite
The Holocaust is a terrible event in world history that nearly everyone has heard of. It's a story of betrayal, death, desertion and evil finding a place in the hearts of friends and even family. Children of Terror will show you the way the war and the events that occurred during the German invasion really affected the world of two young children who will never be able to go back to the way things were. Leaving their homes, traveling to concentration camps, and even to America has changed them in ways that were unimaginable to them as small children when the war began. This is a story that will not be easy to forget and it's one I know I won't forget. It's the story of two little girls who grew up long before their time.

Bozenna Gilbride was a young Catholic Polish girl when the Nazis invaded her homeland. Though often not considered when one thinks of the Holocaust, the Polish people were also treated badly and herded into concentration and labor camps as well. Bozenna was one of those unlucky children. Inge's story is one that we've likely heard more about (as a Jewish girl). Both of these girls, however, had their entire world changed by one man, the same man, and they will never be the same again. It's truly a heart-wrenching story and it's one that you won't be able to forget easily. Children of Terror by Inge Auerbacher and Bozenna Urbanowicz Gilbride is a new way of looking at an old story of hatred and evil.