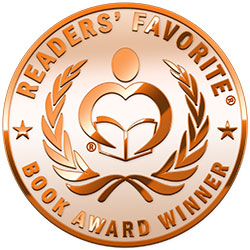 Reviewed by Emily-Jane Hills Orford for Readers' Favorite
For eighteen years, Clover's life has been close to perfect. Nothing ever goes wrong for this girl; it's as if she's a living good luck charm, like the four-leafed clover after which she was named. But, everything changes on her eighteenth birthday; everything she believed in and cared for suddenly takes a drastic turn, not necessarily for the better. As she grapples with this new, troubling reality, she has to come to terms with a faerie leprechaun, Finn, who has looked after her all these eighteen years. If what he says is true, a rogue faerie bent on jealous revenge is making her life almost forfeit to his treacherous plans of domination. Mix in a little bit of love and a whole lot of magic, and Clover's life is a coming-of-age story from which legends are born.

Nicole Kilpatrick's young adult novel, Clover, is all a fantasy novel promises. There is magic, fantastical spells (both good and evil), battles of good against evil, and a little bit of romance. The story follows two threads: Clover's life as she turns eighteen and comes into her inheritance (such as it is), learning who she really is and what she wants out of life; and Alistair's story, the rogue faerie who cast a spell on Clover before she was even born, holding both her and those she loves most captive in a complex, evil spell. As both stories unfold and converge, conflict ensues, and tension mounts. There are battles and adventures mixed with magic and spell-casting. As Clover learns more about herself and who she is, she matures and comes into her own as a strong female figure, one to be reckoned with. The luck of leprechauns, faeries, and pure magic, that's what Ireland has to offer and so much more. This is a real page-turner and will capture the attention of teen readers and older readers—a very compelling and engaging read.