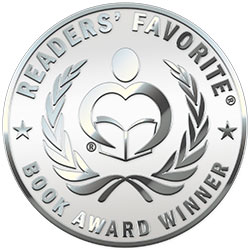 Reviewed by Rabia Tanveer for Readers' Favorite
Cold War III: How the U.S. Navy Can Defeat Putin and Halt Climate Change by W. Craig Reed is a non-fiction book that talks about Reed's prediction of what will factor in the ever looming Cold War III. The book discusses the economic condition of the country and how it is affecting the world. USA and Western European Allies are being warned by the author about Vladimir Putin's plans to take over the world's resources. He also gives advice to the USA and Western European Allies to make policies to protect the Arctic Ocean and how it can controlled.

The best thing about this book was that Reed used some very simple and entertaining examples to make his point. His Harry Potter reference was great and actually made his point clear. Apart from that, his book is a wealth of information. For example, I'm very sure not many of us are aware of the resources and wealth in the Arctic Ocean. Reed also made sure that his readers get his point.

He shares his views and past experiences and makes valid arguments through these past experiences. His belief that the U.S Navy can stop Cold War III is made plausible by his strong arguments and makes you think about it. His writing style is very good, conversational, and engages you with his words. It is definitely a book that informs you of things you did not know about, but you should be aware of.