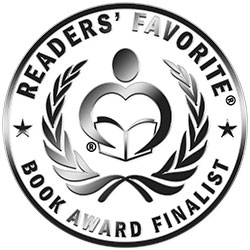 Reviewed by Asher Syed for Readers' Favorite
Cooking for Cannibals by Rich Leder is a horror-comedy novel that revolves around an introverted scientist, Carrie Kromer, and a freshly paroled expert meat butcher looking to parlay his skills into a new career as a chef. When Carrie steals the recipe for an age-defying serum, the effects are as miraculous as her late conception and she's able to work her experimental magic on the elderly. Meanwhile, Johnny Fairfax is being extorted by his shady parole officer who pitches an offer that's accepted by Carrie but by a group of young-again nursing home patients? Not so much. When the LAPD comes sniffing around their kitchen, the budding romance almost-couple are able to cook up an answer that might save them from prison, but does little to stop a fixer who is out to take back the miracle capsules Carrie absconded with.

I'm not sure how a story that takes place almost entirely in a nursing home could be cool and funny, but somehow Rich Leder makes it so in Cooking for Cannibals. The entire third-person narrative that moves between Carrie and Johnny brings to life two people who are polar opposites, except for their link to a life of crime. Carrie is new to the felonious world that Johnny has spent most of his adult life in, yet they seem to complement each other in a way that feels authentic. This is no small feat given that Carrie's strait-laced and intelligent upbringing is a wild contrast to Johnny, who is covered neck to toe in tattoos. Leder's writing is clean, tight, and entertaining. It is dripping with wit and just enough sarcasm to keep the story moving with a smile without stepping over the line into trying-too-hard territory. Cooking for Cannibals is the book that would be born if the Santa Clarita Diet and A Cure for Wellness had a child, and I have no doubt it will be well-received by all who are fortunate enough to read it.