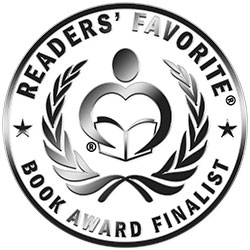 Reviewed by Erin Nicole Cochran for Readers' Favorite
Cupid on Trial by Brian Jory, Ph.D. is a collection of linked stories in which the character cast is fictional, but the events themselves are true to their word. At the center of each couple beats the thing that hides in the mind of Poe's own floorboards. The mistrusting, knowing, fragile, lonely, self-serving, defensive heart that pounds out varying rhythms within each different chest of the couples that find residence in the fictional town of Lovejoy. Its narration style is equal to that of a fly on the wall, the reader privy to all conversations had between love birds and bluer birds; the words bouncing off the walls are authentic and jarring. Part of a quote from the blessing of Father Miles that I appreciated was: "May God the loving parent forgive all your shortcomings, spoken and unspoken." I feel like it resonates in a person's being through and through.

Cupid on Trial by Brian Jory, Ph.D. holds you ever so willingly captive for the journey ahead in its pages. A gamut of emotions will chart its course straight through you, from anger, sadness, and tears, to soft smiles, and back and forth again. It took me back to another close favorite book of mine, Kissing in Manhattan. This book may have the edge over the other though. Cupid on Trial will pull you in and shake your insides around like a ragdoll; it will turn you into the last character in the book in the most positive of ways. You will see yourself and the situations that you find yourself in differently after reading this book. And any book that can awaken you to your surroundings is one that is most needed.