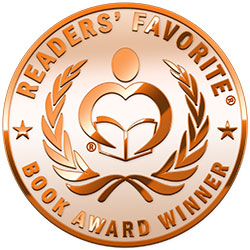 Reviewed by Joanne Ang for Readers' Favorite
Dancing and Other Problems: A Very 2020 Sketchbook is a collection of sketches combined and organized into a book by Norville Parchment. Norville is a Portland artist in the field of user experience and visual design. During the Covid-19 pandemic that shook the whole world, these sketches were born. Amid a massive worldwide lockdown for an entire year, the sketches are the epitome of Norville Parchment's surroundings at the time of being housebound. Join in a journey of humor and artistic appreciation you will never forget, no matter how hard you try! The sketchbook also includes a lot of white space for the reader's creative juices to flow onto the pages.

Dancing and Other Problems is a unique sketchbook that drew my attention in an instant, and for very good reasons. Norville Parchment did a great job of building humor throughout the entire book. The art jokes made each piece of artwork intriguing, taking it a step further. And not to mention how funny it is - I could not stop laughing! I also really liked how the political situations within this book were turned into fun and entertaining sketches. The majority of the sketches are black and white, but the minimal and sporadic use of color makes them look very refreshing and inviting, which conveniently adds emphasis to the whole picture. I recommend this sketchbook to anyone who intends to have a lot of fun because I definitely did!