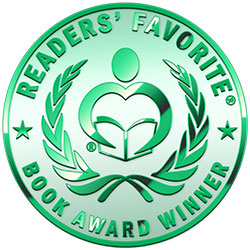 Reviewed by Ruffina Oserio for Readers' Favorite
Inanna is a vampire and even her kind knows her as the Angel of Death. Her friend, Olivia, is dying, and she entreats Inanna to take care of her family once she is gone. When Olivia dies, Gabriel, her husband, checks out who Inanna is, but the attraction is so strong and intense the moment they meet. Gabriel can't help feeling as though they were fashioned for each other. But then, what has a vampire got to do with a human? Inanna knows that Gabriel is forbidden fruit, but can she stick to the rules and leave him alone when she feels that he is the one she's longed for over the ages? Can she summon enough power to overcome her desire or will she embark on the road never travelled? The stakes are high, the dilemma so strong, with the attraction growing every single moment... Faced with impossible odds, will their love become another tragedy, leaving Inanna to what she has always been — an aged lonely vampire — or will they be able to change their stars?

Dark Longing by Aja James is a gripping tale of forbidden love, one of those stories that explore the complexities of the heart and the anatomy of desire. This story will appeal to readers who enjoy vampire stories, love the soul mate concept, and characters that are sophisticated. This story has a powerful premise — an attraction between two beings who are forbidden to be together. This establishes the conflict that is skillfully explored in the story and the author does an impeccable job in bringing out the tensions in Inanna. The characters are likeable and genuinely flawed, which augments the realism that is injected into the story. Aja James has a strong voice and the well-crafted paragraph breaks enrich the reading experience as well as the drama. Dark Longing is gripping, emotionally rich, and psychologically exciting. And if you love vampires, then Inanna will grab your attention and hold it throughout the ride. Not your run-of-the-mill vampire tale, but a sophisticated romance that will rattle your nerves.