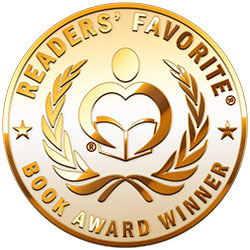 Reviewed by K.J. Simmill for Readers' Favorite
Spex were not just a trend, they were a way of life. The world was yours and with a thought, knowledge was at your fingertips. Thanks to Marco's app, you never had to worry about forgetting a name again. Of course, there are some people who relish obscurity, who have found a hack not just for this high tech equipment, but for the brain itself. Unfortunately for him, Lucy, one of the few people not wearing Spex, has seen his face. Nick had spent a long time erasing himself from the memories of others, keeping his work secret, but now there was someone he couldn't hack, and he had no choice to find her. But first, he must make sure no one is looking for her, that no one notices she is missing. Removed from the memories of her loved ones, Lucy finds herself on the run, trying to save her memories, and her new relationship with Marco, someone who doesn't remember her yet desperately wants to. Can she stay one step ahead of technology when her hunter has eyes literally everywhere, or will she lose who she is, her memories, or worse? Find out in Ruth Mitchell's Deleted.

Deleted by Ruth Mitchell is a fearful rollercoaster of a tale highlighting the dangers of technological dependence and its devastating potential to change how the world is viewed. With philosophical undertones woven into an intense and gripping plot, you will not only find yourself whisked away on Lucy's desperate plight to preserve all she holds dear but will question what it is that makes a person and if events that cannot be recalled are destined to repeat themselves when the lesson was learned but forgotten. Lucy's character was well-developed, and I loved watching her grow and alter through the tragic relationship between her and Marco. You can't help but root for these star-crossed lovers as they find and lose each other, but never quite forget. A beautiful tale filled with action, romance, adventure, danger, and manipulation, perfect for readers who like to become invested in the characters they come to know and love.