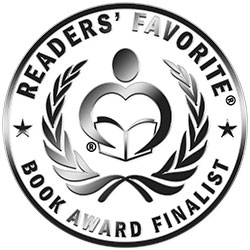 Reviewed by Charity Tober for Readers' Favorite
Despite Your Circumstances by Candida Sullivan is a motivational and inspirational book designed to help readers endure and overcome life's hardships. Whether because of relationship issues, unexpected grief, declining health or financial troubles, obstacles are a routine part of life. Sullivan presents readers with concise, inspirational and Christian-based advice on how to not only overcome hardships, but also prevail over them in a positive manner. Topics covered include embracing your faith, positive thinking, making a difference, overcoming stress, discovering motivation, and how to find your happiness in life. The author explains to readers that life is a lesson and what we learn from it and how we react to it depends largely on our beliefs and attitudes.

Despite Your Circumstances is a powerful and empowering book. I liked how each chapter began with a relevant Bible verse and each chapter ended with a brief self-questionnaire, giving readers a chance to apply the information learned to their own lives. The author takes great care in explaining each scenario in practical terms, as well as giving readers concise and easy-to-follow advice. The advice that Sullivan provides in the book revolves largely around her strong faith in God and her belief that positive thinking can get you through tough times. In chapter three of the book, titled "Positive Versus Negative," the author states: "The secret to happiness is really all in our head. Our joy is simply the difference between positive and negative thoughts. It is a decision we must all make." I would recommend Despite Your Circumstances by Candida Sullivan to anyone – whether going through a hardship or just looking for inspiration and motivation during the journey of life.