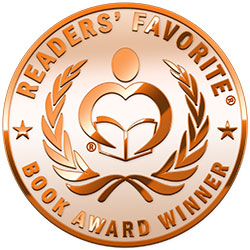 Reviewed by Jamie Michele for Readers' Favorite
Dewdrops by Dan Flanigan is a compilation of two short stories and a short-fiction style novella. Each of the three works is independent and read as stand-alones but the themes that weave through the trio do tie in similarities. Some Cold War Blues follows Jack, a child with parents who are indifferent at best, his coping mechanisms, and a clique of local bullies called "the Hoodies" who are hell-bent on stealing the small joys forged in difficult circumstances from Jack and his friends. Dewdrops provides a series of vignettes as a counselor named Ray holds sessions with inpatient addicts in a rehab facility. As the patient experiences transcend the walls of Ray's safe space, a realistic picture of addiction forms. Finally, On The Last Frontier brings together a community in the face of ham-fisted government interference with the potential to destroy an Alaskan populace already teetering on the edge.

Dan Flanigan is a master of description, writing with vivid imagery and style in Dewdrops. The two short stories were definitely my favorite, laced with sarcasm and perfect depictions of two groups in different countries who both face wintery and oppressive forces in entirely different ways, with a generational divide that closes in as bullying rears its head. The characters in Dewdrops are terrifyingly authentic. Flanigan provides a peek into the lives of ordinary, troubled people in circumstances and environments that do little to strengthen their positions even when their resolve is steady. I love stories that feel as though they are rooted in a credible foundation. Flanigan delivers in every way.