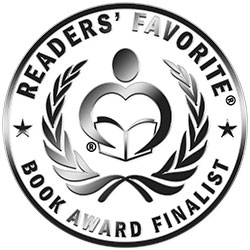 Reviewed by K.C. Finn for Readers' Favorite
Disappeared: How A People Who Once Lived in a Small Caribbean Village Vanished Without a Historical Trace to Humankind is a work of non-fiction in the cultural and historical subgenres. It is suitable for the general reading audience and was penned by Dr. Martin Matthew on a subject very close to his heart. The work covers the history, development, and eventual demise of a utopic society based in the Caribbean basin, where life was built on values that appreciated nature and one another. In this detailed treatise, Dr. Matthew discusses what a great loss it is to the wider world for such a respectable, cultured, and enlightened way of living to be lost, and allows readers into his world to understand this unique society more and take its intrinsic values with them into the future.

It is always fascinating when I get to read about other cultures and their ways of life, and especially thrilling to discover places and people that I've never heard of or thought about. Dr. Martin Matthew pens this incredible book with a loving and nostalgic hand, and I'm certain it will create vivid memories for those who have been lucky enough to experience similar cultural backgrounds in their lives. The work is well organized and highly informative, but it also has the atmospheric and cinematic narrative quality of an immersive novel, bringing you into a warm and loving atmosphere in vivid color. Overall, I would not hesitate to recommend Disappeared to any reader interested in human values, nature, sociology, and preserving culture. It is a love letter to morals, ideas, and beliefs that we sorely need in today's world.