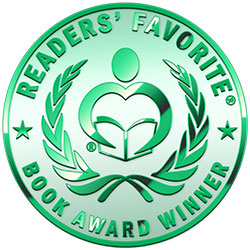 Reviewed by Divine Zape for Readers' Favorite
Disruption is Book 2 in the Singularity's Children series by Toby Weston, a futuristic story with an exciting setting, a world in perpetual conflict involving different classes of humans, AI, Buddhist commandos, and even a disgruntled dolphin. The world is run by well-calculated and intelligent, computer-driven propaganda that is designed to keep the poor in their poverty while increasing the wealth and power of those who have it. A king works on building a Utopia called Atlantis and strong woman's life is in grave danger while an embittered dolphin, two banished hackers and an ex-soldier are in a race to save her. There is just so much action involving memorable characters that readers will find it hard to put this book down, even for a bit.

The narrative is ingeniously done and Toby Weston shows a great gift for character and plot. The story is set in an alternate world that shares similarities with ours, but it is a world facing numerous catastrophes and scientific challenges. There is a marked advancement in technology and lack of humanity in the leaders who rely too much on their technology and not on human values. Keith is one of my favorite characters and Stella. They are well-developed characters faced with impossible choices. The writing is both insightful and highly descriptive and the author conjures up images that will have powerful effects on readers. Conflict handling is impeccable and it combines with the exquisite prose to enhance the plot and make for an enjoyable reading experience. Disruption is exciting and absorbing, a gripping tale that is eminently readable.