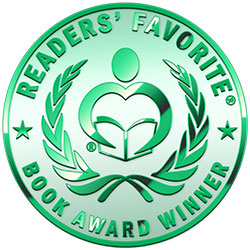 Reviewed by Jack Magnus for Readers' Favorite
Doorway To Your Dreams is a psychological thriller written by John P. Goetz. Although everyone in Vietnam refers to him as Spooncake, Tim McAllister is all-too-aware of the McAllister family background and the strange inheritance that passes from father to son. Everything changed dramatically on that day when he found his father dying from a self-inflicted bullet. Suddenly Tim could hear people's thoughts, and the constant noise was likely to have driven him as insane, as it had driven his father, except for the fact that his grandfather had come to his aid. He knew what the young boy was going through and realized that Tim would be lost if he allowed his fear and anger to take control. Tim's grandfather became the father he had never really had, and he showed Tim that it was possible to shut out the noise and take control. Now a helicopter pilot in Vietnam, Tim's R&R is spent by the Mekong River in the company of the camp's mascot, Dinner. His gunner, Hammond, opted to go to Saigon and enjoy a leave's revelry, but a drunken and foolhardy decision finds him in prison, and he's compelled to accept the treacherous offer made by a strangely scarred man with albino coloring and black eyes.

John P. Goetz's psychological thriller, Doorway To Your Dreams, is a fast-paced and enthralling story that starts out in the jungles of Vietnam. Tim McAllister and his nemesis, Oban DeCarlo, are, oddly enough, related by blood and both come from dysfunctional families. The dynamic between the two of them makes this thriller crackle with tension and irony as the damaged DeCarlo seeks to make his cousin as tormented and broken as he himself is. DeCarlo is macabre and sinister, though somehow less so than his government cohorts on Plum Island who are working with him to make Spooncake into the perfect dream warrior. Linda Fisher, a gambler whose telepathic skills have earned her the attention of the bosses in Vegas as well as that of DeCarlo, is also abducted and used in DeCarlo's program: Operation Traumland. Doorway to Your Dreams is well-written, and it reads like a dream. The Vietnam sequences are poignant and compelling, though ironically less chilling than the goings-on in that insignificant building on Plum Island. This complex and harrowing thriller is thought-provoking and, ultimately, very entertaining. Doorway to Your Dreams is highly recommended.