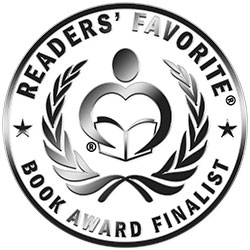 Reviewed by Grant Leishman for Readers' Favorite
Double Down by Bruce Wessell is a fun romp through Las Vegas with a man who has been stretched to the limits by his job, his relationship and his life. Finally, he takes a giant step and does something he never thought he would do. Johnny, a sales rep for a food processing company in Iowa, was a success but today couldn't possibly get any worse, could it? Just prior to the company's annual conference where he is going to be given the Pinnacle Award, including an enormous bonus as one of the company's top salesmen, Johnny is visiting some of his more difficult clients and not enjoying it one iota. When he gets a message from his boss, whom he hates with a passion, he knows this day is going downhill fast. When Johnny's informed he won't be getting the Pinnacle Award due to some unaccounted for returns from one of his clients, he's devastated and angry as hell. Seeking solace from his girlfriend, he returns home only to find her in bed with one of her co-workers. After rearranging the man's face for him, Johnny storms off to see one of his least favorite clients, Bernie and Mother. Upon seeing a bag full of cash at Bernie's sitting unattended in the office, Johnny grabs the bag and runs, heading for Vegas, of course, for some fun and adventure, all on Bernie's money.

Double Down is a comedy but not in the gut-busting laughter vein. Its comedy is more subtle than that and author Bruce Wessell has painted a scenario that each and every one of us has possibly wondered about from time to time. If presented with a clear opportunity, would I do something illegal if I was angry enough or feeling cheated enough? Johnny was a great character in that despite his stealing Bernie and Mother's money, he still maintained and showed a moral compass that some of us may not have been able to do. The supporting cast characters were all well-drawn, almost to the point of caricature, with the Russian Mafia guys and Bernie's Mother (the Mother of all Mothers). I liked the writer's style, which flowed effortlessly from one amusing situation to the next. The action is fast-paced and the comedy subtle but funny. Johnny is on a winning streak and it seems no matter what he does, he will come up smelling of roses. This was a fun read and one I enjoyed very much. As a debut novel, it is well presented, well written and engaging. If you fancy a bit of light relief, I'd say give Double Down a try.