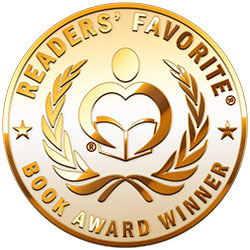 Reviewed by Jacob R LaMar for Readers' Favorite
Dream Big is a children's picture book written by Kat Kronenberg and illustrated by Stephanie Dehennin. This is a tale about a group of animals living in the African savannah such as a caterpillar, a tadpole and a flamingo and the different things they wish for their life. While looking at the stars in the sky, each one wishes for the thing they truly desire; one wants to fly, one to dance and one to be beautiful. Amongst all this heartfelt wishing, there is a cranky baboon who rains on each animal's parade simply because he can, though his attitude slowly changes as he sees each animal's dream start to come true. Gradually, the baboon realizes his one true wish and begins a transformation from the inside. The only question remaining is can he accept himself and believe that he too deserves a happy ending?

The narrative in Dream Big is a well-thought-out and empowering story about accepting yourself to achieve the seemingly impossible dreams you hold dear. It encourages young readers to believe in themselves and suggests that anything is possible if you want it enough. I enjoyed the powerful foundation of the story and relished the Lion King-like setting. Dehennin does a fantastic job of capturing the author's words in vivid full-page illustrations. The dialogue in this book is mostly well-written. Altogether, Dream Big is a wonderful example of what an author and illustrator can achieve when they are both invested in the strengthening of young minds and spirits.