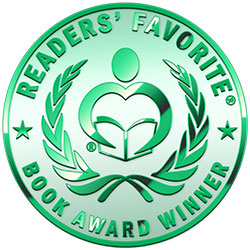 Reviewed by Brenda Casto for Readers' Favorite
Ever look at your dog and wonder what he might be thinking? In Duffy's World, author Faith McCune shares the story of Duffy, her Australian Shepherd. The neat thing about this story is we get to see events unfold through Duffy's eyes. His fun-filled adventure from puppyhood to full on king of his domain is such an interesting journey. We meet him as a newborn puppy and follow him to his new home where his new human parents share the ups and downs of having such a boisterous dog. He shares his view on having a cat for a sister, the reaction he has from his first meeting with the vet to the many learning experiences that made him the wonderful dog he was.

As a dog owner, I found this book a must-read. I found several of Duffy's antics to be laugh out loud funny. As we meet his extended human family, we glimpse the joy that he brings to those around him, but we also see the attachments that he forms with them as well. The author truly captures the unbreakable bond that forms between pets and their owners. The author shares the fear that Duffy feels whenever he thinks his owners are gone, but we also feel the overwhelming elation whenever his owners return. Ms. McCune easily gives voice to what I am certain animals think. Duffy's World is as informative as it is entertaining. It was easy to see the author did her research as she shared many useful tips strategically placed throughout the story. Even though I am a long time dog owner, I actually learned a few new things. Ms. McCune captures the essence of Duffy, making me feel as if I knew him. A story that had me laughing but also had me shedding a few tears. An informative yet fun read that allows us to glimpse the wonderful adventure that is "Duffy's World."