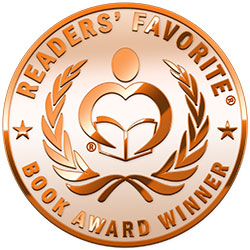 Reviewed by Saifunnissa Hassam for Readers' Favorite
Lex Allen's thriller Eloah: No Hell is Book 2 of a trilogy and continues the suspense, action, and intrigue of book 1, Eloah: No Heaven. Eloah, a human from a parallel universe, has caused great confusion and fear. Worldwide religious and political leaders struggle to understand Eloah's claims and mission. The Elohim have vastly advanced science and technology, and a psychic evolution that allows them to travel at will through space and to communicate through telepathy. The characters of Elizabeth, Kate, and Jack play central roles in Eloah's mission. Elizabeth Washburn learns she has psychic abilities like the Elohim. Kate Barrow acquires psychic abilities when she is transformed into an Elohim. Jack Schmidt accepts Eloah's psychic abilities but remains skeptical of Eloah's religious claims and mission on Earth. The pace and action pick up as Eloah plans to speak in Jerusalem. Eloah: No Hell ends on a riveting cliffhanger.

Lex Allen's thriller Eloah: No Hell turned into a fascinating and very enjoyable read. I loved the way Allen threads the themes of religion, spirituality, good and evil into the story through strong characters, intense and edgy settings and dialogues. I loved the imaginative and vivid way in which Elizabeth and Kate use their psychic and telepathic abilities for time travel to the past, to the time when Jesus was crucified, and Jack's life at that time. The meeting between Pope John Paul III and Eloah is compelling, as the Pope struggles within himself, questioning the truth of Eloah's knowledge of Jesus and the origins of the Church. Allen shows vividly and forcefully the depths of avarice and corruptibility through two very evil, malevolent and manipulative characters, greedy for power and wealth, and intent on killing Eloah. I am looking forward to reading the conclusion in Eloah: No Religion!