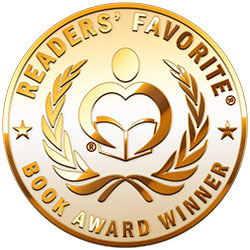 Reviewed by Trudi LoPreto for Readers' Favorite
Emily, Gone by Bette Lee Crosby is the story of three mothers who love their little girl more than anything else. Unfortunately, each mother loves the same little girl as their own. Rachel Dixon has given birth to a beautiful baby girl named Emily. Vicki does the unthinkable and steals baby Emily from her crib and names her Lara. Angela is the older sister of Vicki and believes the beautiful Lara to be her niece. The Dixons and the local sheriff in Hesterville, Georgia never give up the search for baby Emily against all odds. These three women all go about their lives, loving their families and dealing with the joys and sorrow of life. Until one fateful day when everything comes to a crashing conclusion, which I will not spoil for readers in this review.

I found it almost impossible to put down Emily, Gone, feeling the joy of motherhood and the loss of a child. I found myself rooting for a happy ending for Rachel and Angela. It was kind of hard to like Vicki, but she certainly had my sympathy. Emily, Gone is a heartbreaking story but is filled with love too. Bette Lee Crosby has woven a fictional tale that will pull at your heartstrings from beginning to end; her writing talent is amazing. I cannot stress enough that Emily, Gone is a must-read; every mother will be drawn right into the story and hug their child just a little tighter at bedtime. Please, please do not pass this one up.