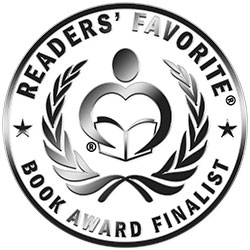 Reviewed by Christian Sia for Readers' Favorite
Escape To Fairy Kingdom by Cazzy Zahursky is a colorful book for children that captures the realities of a child's world while offering beautiful lessons. May has always been the center of her family, the only princess that gets all the attention, and that is until June happened. Now, she has to share her treats and she gets upset with June for copying everything she does, even if her mother says June does so because she loves May. So one day when June accidentally tears her favorite bear, May storms out in anger and retreats to her room, wishing she could be "on my own, on my very own kingdom's throne." It is then that her dream becomes a reality: a fairy kingdom appears through her window in the distance, and then a unicorn that offers to take her far away.

Escape To Fairy Kingdom by Cazzy Zahursky follows May as she revels in the wonderful treats of fairies and a magical world where the inhabitants do everything to make her happy and even beg for her to be their ruler. But there is a void that she experiences in her heart; no one understands what is lacking. But she startles them when she says: "It's my sister's LOVE." I loved this story and it is one that reflects the jealousy most of us experienced when that little brother or sister stole the attention of parents from us. Filled with magical realism, it will undoubtedly transport young readers to fairyland with the stunning illustrations and the exciting adventure. But it also teaches a timeless lesson. There is nothing that brings fulfillment better than brotherly or sisterly love. May's journey to self-discovery is brilliantly developed and readers will love the way the message is communicated. Cazzy Zahursky comes across as one of the best entertainers for young readers.