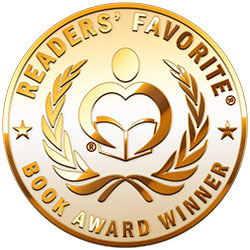 Reviewed by Shrabastee Chakraborty for Readers' Favorite
The inhabitants of Little Sister Island have grown accustomed to the ancient magic that lingers in the bedrock, entwining the island and the islanders together. When an unexplainable quake hits the island, they believe it foretells some future event, although no one is certain what it might be. Meredith Turner, miles away from the island, once again wakes up from the recurring, haunting nightmare of a shipwreck. After knowing the same dream plagues her mother, Meredith seeks help from a Native American healer. When she spots a photograph of Little Sister Island, all the puzzle pieces fall into place. Why does the island call the Turners? What fate awaits them there? To learn the answers, read Face the Wind by Caren J. Werlinger.

Caren J. Werlinger's novel is a combination of romance, LGBTQ fiction, and magical realism. Although this is the second book of the Little Sister Island series, not reading the previous one posed no issues. Werlinger sketched each character down to the minutest detail; however, Molly and her partner, Kathleen, stole the show for me. The island community as a single unit helped and looked out for each other. When the arrival of the Turners raised conflicts among the islanders, some bitter memories resurfaced, and I waited impatiently for the issues to resolve. Despite the perils of living at the mercy of the sea, the simple life on the island lured me. I would recommend Face the Wind, a story of love, acceptance, and healing, to anyone looking for a heart-warming read.