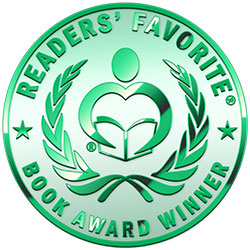 Reviewed by Emily-Jane Hills Orford for Readers' Favorite
What is the meaning of Christmas? And is Father Christmas real? Ten-year-old Annie is about to find out. The middle child of a large family, Annie's parents assured her that she was old enough to stay up on Christmas Eve to meet Father Christmas when he comes to fill their stockings. She nearly floats through Christmas Eve day as she helps Mama with the baking, the younger siblings and going to the store for some last-minute purchases. The family's not well off, being a coal mining family during the Depression years, but, as Daddy points out, at least he has a job. And, it's enough to care for their large family with enough love and compassion to help others, including a hobo who appears on their doorstep Christmas Eve and accepts the invitation to join them for dinner. Annie is proud of her new status, but she's in for an unexpected surprise when Father Christmas arrives. What she doesn't expect is to discover the true meaning of Christmas: the joy and the love found within a person and within the family circle.

Rowdy Herrington's early chapter book story, Father Christmas, is a treasure to warm your heart as we never can learn enough about the true meaning of Christmas. The author carves a compassionate plot around a large coal-mining family, struggling to make ends meet, while at the same time not losing touch with what it really means to love and to care. The characters are well developed; the setting is aptly described (with the assistance of several black-and-white sketches) and the plot develops at a steady pace. The message is clear and the telling is compassionate in a way that will have every reader's eyes tear up. A powerful story and a great addition to a child's Christmas library.