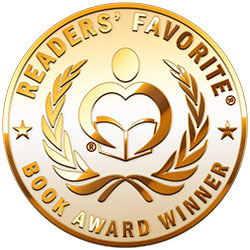 Reviewed by Gracie Bradford for Readers' Favorite
Filthy Fishermen: How God Uses Weakness for His Glory is by Luke Holter. Everyone has met a "prodigal" in their family. This 224-page Christian based book is well written, describing the repeated screw ups of some of the most famous biblical forefathers such as Abraham, Jacob, Moses, King David, etc, who were no strangers to failure. Yet, God saw through grace to make the forefathers mighty fishermen of men. Comparing the restoration of biblical forefathers, the author (a prodigal son of preachers) weaves a beautiful thread of redemption, grace, and love through the sharing of his own near death experience at the age of 25, as well as the story of four friends. An adult reader can identify with their journey of redemption and restoration. A quote worth remembering that I think will resonate with parents is: "Loving a prodigal is a marathon, not a sprint."

Filthy Fishermen: How God Uses Weakness for His Glory by Luke Holter has impressive endorsements, foreword and cover which will attract readers. The author starts his book by talking about the love and devotion of his wife, Grace, and ends by talking about the strength that Grace gave to him. This is a lesson for married couples and may appeal to couples struggling with relationships. It is refreshing how the author refers to humans as God's masterpiece. One quote worthy of mentioning is: "If you always do what you have always done, you'll always be where you've always been." A quote that may get the attention of business leaders is: "Our success and worth are based on HIS love for us and our love for HIM," as opposed to worldly accomplishments. The author brilliantly explains the whole package of loving with our hearts, souls, minds, and strength.