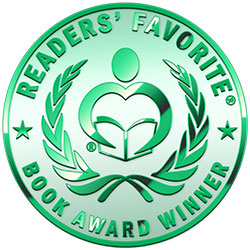 Reviewed by Jane Cairns for Readers' Favorite
Margaret Rodenberg's Finding Napoleon is a lush, fictional look at Napoleon Bonaparte and his lover, Albine de Montholon. Rodenberg's historical novel examines Napoleon's life after his defeat at Waterloo through life in exile on the island of St. Helena. Napoleon, the regal emperor in front of his troops and the public, is likable and flawed behind closed doors. According to Albine, "Before we'd shared a bed, I had thought he would be remote, noble, a romantic painting. Instead, I got warm flesh, a chuckle, a fart between the sheets. Human, yes, but a better species." Albine de Montholon, the wife of an aristocrat, deals in treachery and plays both sides—those supporting Napoleon and those against—before she follows him into exile, becomes his mistress, and loves him to a degree. "There I was, forty-three years old, on my third husband, countless men in between. Far too late to be enchanted. Not a time to fall in love."

With hints of treachery and whiffs of lust, Margaret Rodenberg draws the reader into her story. She embodies the characters with totally believable human traits. Napoleon realizes his loneliness, even among his followers, hangers-on really, in his last exile. "The Emperor swallowed the burn in his throat. He might lead these people, but not a one of them was his friend." How prescient. Some of those French hangers-on sold secrets to the British who monitored Napoleon's exile in St. Helena. "Over the years, he'd grown accustomed to living among traitors." But in this fictional narrative, Napoleon had devout friends in an American gardener and an African slave boy. Narration alternates between Napoleon, Albine de Montholon, and Rodenberg's take on the novel Napoleon wrote while in his 20s. Napoleon shines in a clear, kindly light. Love for his son, sired with Marie Louise, his second wife, and esteem for his mother mark Napoleon as very human. The one drawback is that the pace is slow and delves too much into minutiae. But ultimately, this is historical fiction at its best. Rodenberg's prose brings Napoleon to life as well as those hangers-on that lived with him in his exile.