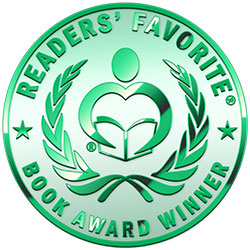 Reviewed by Jack Magnus for Readers' Favorite
Flexible Wings is a novel for preteens written by Veda Stamps. Eleven-year-old Summer Stevenson is not terribly happy with the upcoming move her family is making. This is simply the most recent one in a succession of moves necessitated by her mom and dad being in the military. While her dad is no longer serving, her mom still is. They're moving from Berkeley to Valencia in Southern California, and Summer is upset about leaving her friend Esperanza and her little casita in the backyard. All the moves that this military family have made have been very stressful for her. When they finally arrive in Valencia, Summer likes the backyard, especially the hummingbirds which seem to be everywhere. She's also excited about finally being part of a swim team, but she's still faced with the impossible task of making new friends, and her mom's been called to active duty again.

Veda Stamps's preteen novel, Flexible Wings, is marvelous and very inspirational. I empathized with Summer's problems with the upheavals in her family's life and her understandable reluctance to always being the new kid in school -- though if you do have to move, Valencia sounds like a pretty amazing place. Stamps does an impressive job of giving the reader a sense of what it's like for the families of servicemen and servicewomen, and the necessary adjustments that are a part of their everyday lives. While my two favorite characters in this book were Summer and her grandmother, Baachan, all of the people in Flexible Wings seemed quite real after a while, and the swimming events are spectacular and great fun. Flexible Wings is an awesome read, and you don't have to be a preteen to enjoy it. I know I did. It's most highly recommended.