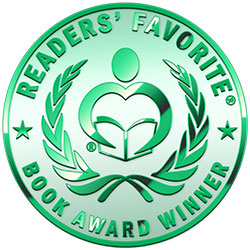 Reviewed by Michelle Stanley for Readers' Favorite
Flight of Destiny is an anthology of short stories by Francis H. Powell. This collection features many characters who find themselves in unforeseen situations that often test their sanity. "Only a mother could love a child like this," and she does display her true affections in Bug-eyes. In Seed, Captain Spender's wife will do anything to have a child. Louisa's indiscretions come to light in Mutant. Little Mite is an attention seeking girl whose pranks leave lasting impressions. See the villagers' reactions when hideous Gomford weds beautiful Clarissa. Mercedes' memories of her late husband will haunt her forever in Black Widow. Bitch is the story of a mobster who cajoles a coward to put his beloved mangy mutt into a dog fight to spite him.

Francis H. Powell has written an exceptional collection of stories bordering on the dark side. Each tale is not only original but pensive too, as the thought that ran through my mind while reading was "Treat others as you would like to be treated." It would be hard to select a specific one to consider my favourite since I found delight in reading all of them. Francis H. Powell's writing is strong, bold, and he does not lack creativity. He is inventive and weaves his stories so well that I looked forward to his endings. These always had great twists that showed a biting sense of humour. Flight of Destiny is an anthology worth having when you need varied stories to give enjoyment while relaxing.