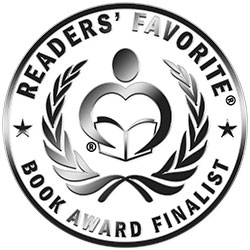 Reviewed by Pikasho Deka for Readers' Favorite
Flowers by Night is an LGBTQ romance novel by Lucy May Lennox set in mid-19th century Japan. Uchida Tomonosuke, a Japanese samurai, finds himself deeply enamored with his masseur Ichi, a member of Todoza, the guild of blind men. Much to the dismay of his wife Okyo, Tomonosuke finds women sexually unattractive and is therefore unable to consummate his marriage and produce an heir. Meanwhile, Okyo herself is in a passionate relationship with her maid Rin. To avoid a scandal, she tries to persuade Ichi into providing her with an heir, but her world turns upside down when Tomonosuke gets arrested on false embezzlement charges. However, fate intervenes, and Okyo manages to free Tomonosuke from prison. They must now travel north to try to build a life with their respective lovers.

Author Lucy May Lennox's riveting tale of forbidden love captivates you from start to finish, providing an authentic portrayal of 19th-century Japan. Flowers by Night is an intoxicating love story that keeps your eyes glued to the pages without a single dull moment. The pacing suits the plot, and the narrative sails smoothly. All the characters felt three-dimensional, containing depth and complexity that make them pop out of the page. I thoroughly enjoyed the dynamic between Tomonosuke, Ichi, Okyo, and Rin. Okyo was my favorite character of the bunch, and her scenes with Tomonosuke and Ichi provide plenty of entertaining moments. The lovemaking scenes felt intimate, encapsulating the emotions of the characters seamlessly. I highly recommend Flowers by Night.