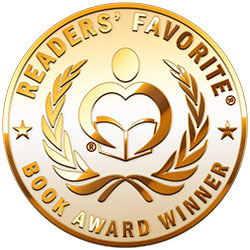 Reviewed by K.C. Finn for Readers' Favorite
Forever Wild, Forever Home: The Story of The Wild Animal Sanctuary of Colorado is a work of non-fiction that was penned by Melanie and Mark Shellenbarger. The book was written to celebrate the forty-year anniversary of the world's leading large carnivore sanctuary. Covering the history of the sanctuary as well as its mission and the residents that have passed through its doors, the book is a celebration of the accomplishments the sanctuary has achieved since its inception as well as a heartfelt tribute to the work done by the employees and volunteers at the Sanctuary who have made its mission possible.

Author team Melanie and Mark Shellenbarger have crafted a beautifully presented and very engaging work of non-fiction with plenty of informative and emotive content to offer readers. In times like these, more than ever we really need a reminder that good people and good, charitable works exist, and this emotionally stirring tale documents the incredible work of just such people and what they do to help animals in need. It really makes readers want to visit the sanctuary and get involved in activism to stop such terrible cruelty happening the world over, whilst also providing great information. I also really enjoyed the human element to the history, celebrating and featuring those who work hard to care for such beautiful animals and help them recover from terrible mistreatment. Overall, I would highly recommend Forever Wild, Forever Home: The Story of The Wild Animal Sanctuary of Colorado to fans of inspirational stories, gorgeous photography, and to animal lovers everywhere.