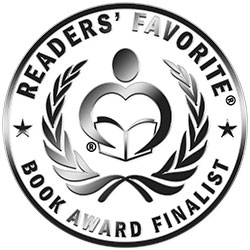 Reviewed by Anne-Marie Reynolds for Readers' Favorite
Forgotten Soldiers: What Happened to Jake Walden by Warren Martin is an intriguing story, one that is portrayed as fiction but could so easily have happened – and may well have done for all we know. It's the story of Jake Walden, an American soldier, the only survivor when the helicopter he was flying in was shot down in 1970, during the Vietnam War. The story starts with his capture by the Vietcong and his introduction to life in a Vietnamese prisoner-of-war camp. Forgotten Soldiers follows Jake Walden as he is moved from camp to camp, narrowly missing a rescue attempt, until finally being transported to Russia and placed in a camp with a number of other foreign prisoners. Jake manages to keep track of his time in prison and, despite harsh treatment and torture, he keeps his wits about him and makes a couple of long-lasting friendships. Read the full story to find out what did happen to Jake Walden.

I enjoyed reading Forgotten Soldiers – What Happened to Jake Walden by Warren Martin. It's cleverly written as a fiction story with a lot of fact woven in, so much so that it actually felt like I was reading a narrative from someone who could have been there, a firsthand account. The story was fresh, something different from many other war stories that are on the market and, to my mind, it is recommended reading for anyone who wants an insight into what war is like from a prisoner's point of view.