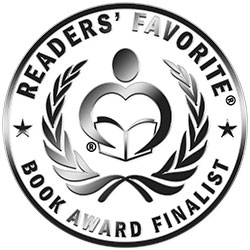 Reviewed by Lex Allen for Readers' Favorite
Fractured Glass: A Novel Anthology by authors Tia Bach, Casey L. Bond, Kelly Risser and N.L. Greene is an imaginative and exciting journey through some of the strangest dimensional worlds, with a cast that exceeds anyone's wildest imagination. Though a stretch to title this novel an anthology, it is certainly a collaborative effort in keeping with the finest tradition of melding science fiction and fantasy. Twins Sloan and Harley have birthmarks that…well let's say they're remarkable and critical to the story. Starting with identical nightmares, the twins soon find themselves ensnared in a series of dimensional worlds that, at first, have no rhyme or reason. They are joined by their mother and friend Diego, as well as a number of new characters that arrive throughout to enhance the plot. Initially unsure of their purpose in these worlds, they remain occupied with escaping deadly creatures and traps. Added to their burden and stress, they often become separated and spend a good deal of their time searching for each other.

Having written collaborative fiction with an online writers group for several years, I am well aware of the complexities involved. Maintaining a consistent narrator 'voice', harmony in character actions and dialog make words and rhythm essential. I enjoyed the novel and was particularly intrigued by the description and role that fractals played in the story. A quantum physicist would likely throw the book through the wall, but I thought the artistic license taken with these mathematical elements of quantum mechanics unique and fun. The various dimensional worlds were well imagined and described as were some of the weirdest characters I've seen in a long time.

Character wise, I have to admit a bit of a struggle accepting the names Sloan and Harley for the twin girls. A school friend of mine was a hulking bear of a guy, named Harley, and each time I read Sloan, I thought of a sleazy pawn shop broker! Well, never the mind, I came to accept both names, and thoroughly enjoying these characters, forgot my hang-ups. The entire cast of characters was very well done but, other than the twins, I especially liked Calix and Diego.

I thought the pacing, the twists and introductions of new characters well into the half-way point of the story very well done. An exciting YA Sci-Fi/Fantasy tale, well worth my heartiest recommendation.