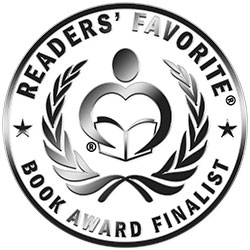 Reviewed by Melinda Hills for Readers' Favorite
Twelve-year-old Will Burns knows there is no such thing as Father Christmas, but he loves the holiday season for all the other wonderful things it represents. In Fraud at Snowfields by Daniel Klock, Will is amazed the day after Christmas, though, when a surprise guest presents him with an invitation to attend Snowfields – the renowned training school for the highly secret White Christmas Organization, the WCO. Hidden from the rest of the world, Snowfields becomes Will's home as he and a group of other first-year students learn all about making, storing and distributing Christmas presents and trouble-shooting any problems that would lead to a child's disappointment. Due to his keen observations and quick thinking, Will stumbles upon a mystery at school that has far reaching effects. Sworn to secrecy, Will helps a task force try to track down the source of illegal magic until everything begins to go wrong on Christmas Eve. Even with everyone helping, can Will and his teachers solve the mystery and prevent the ruin of this Christmas holiday?

For a delightful and entertaining story fit for children who no longer believe in Father Christmas but hold the magic of the holidays in their hearts, Fraud at Snowfields by Daniel Klock is as perfect as the best cookies and hot cocoa. It is easy to get caught up in the holiday spirit as the clever boys and girls go about their lessons and work to make the holiday they love perfect for all children and adults around the world. This book is a delightful mixture of Polar Express and Hogwarts, with plenty of action and a wonderful main character who is clever but not full of himself. It feels like there could be a sequel and I'm sure that it would be well received! This book is truly worth reading, not only for the great story, but for the lessons about generosity, kindness, and dedication to a higher purpose. Well done and thoroughly enjoyable!